The backbone and template of this website is possible with support from the staff of The William & Lynda Steere Herbarium of The New York Botanical Garden. Expertise from Melissa Tulig, Kimberly Watson and Joel Ramirez is very much appreciated.
Expertise from M. Baxter at the SEM facility of the CUNY–Lehman College campus (Bronx, NY, USA) allowed capture of SEM images used here.
N. Rubino contributed to analysis of Phylloporus morphology; M. Jaffe aided observations on the T. balloui group.
S. Mandava, S. Morath & P. Singh contributed substantially with lab work and DNA extractions.
Financial Support From: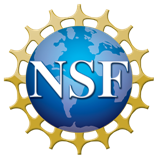 BSR Grant #8600424, DEB Grants #9300798, #9972018, #0414665, #1020421
Any opinions, findings, and conclusions or recommendations expressed in this material are those of the authors and do not necessarily reflect the views of the National Science Foundation.
And From:


Grants #7341-02, #8457-08
The National Geographic Society Committee for Research & Exploration.